First annual conference on advocacy in civic activism was held
On Thursday, 21 November, the first Annual Conference on Advocacy for Civic Activism was held in Belgrade. We organised this conference together with the Belgrade Open School (BOS) and the Balkan Research Network Serbia (BIRN) as part of a common project "Civil Society Advocates: Through Partnership Towards Democratic Development in Serbia" with support of the United States Agency for International Development (USAID).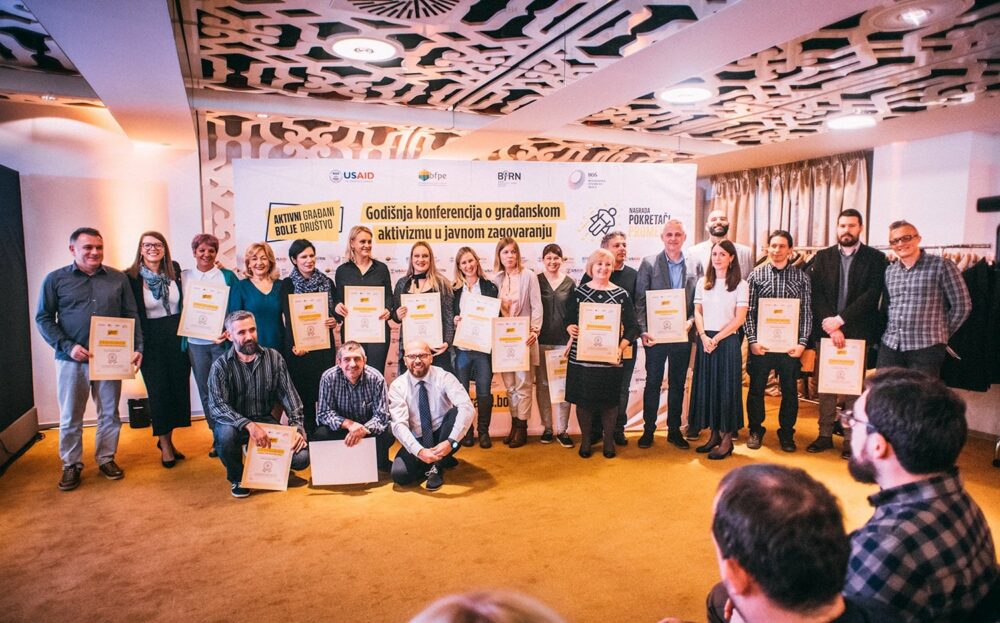 At the conference, we discussed civic activism, civil society organisations as advocators of good practice, and the future of public advocacy in Serbia through the presentation of 20 local initiatives supported through this project.
Also, the Annual Award for Active Citizens in four categories were presented.
In the first category – COOPERATION FOR CHANGE, the award went to the Human Rights Committee Niš for the initiative "Together for Accessibility".
In the category FIRST VOTE OF CITIZENS, Stara Planina Union of Local Communities won the award for the initiative "No for Mini Hydro Plants".
The Reconstruction Art Festival received an award in the third category CAMPAIGN FOR ACTIVISM.
In the fourth category Initiators at the local and national level following organizations were awarded: Friends of Children of Serbia and the Network of Children's Organizations of Serbia for the initiative Prevent Child Abuse for Political and Media Purposes at the national level, and the Association of Women of the South and the Association of Women "Lion" for the initiative "We are stronger together".
In addition to these awards, four awards were presented to the following initiatives, which were particularly recognised: Movement "Go Out" for contributing to building tolerance in society for the first ever Pride organised in Novi Sad; Movement "Inđijativa" for initiative građanIN aimed at bringing youth contribution to local community development; Environmental Movement Okvir života for innovation and opening of the first Seed Bank in Serbia; Urban Nis guerrilla for creativity in raising public awareness of the state of play in the local community.
Photos: Belgrade Open School