In the period from June 24 to 26, a second event called "Regional cooperation and European integration of the Western Balkans in the period of crisis" was held in Niš as part of the Annual Seminar that the Foundation BFPE for a Responsible Society realizes in cooperation with the Wilfred Martens Center for European Studies and with the support of the Council of Europe and the Hanns Seidel Foundation.
The first lecture was devoted to energy security, where the participants together with the lecturer tried to find an answer to the question of how to ensure energy security and independence. The topic of the second lecture was the future of the relationship between Belgrade and Pristina, where the participants through debate and conversation together with the speakers had the opportunity to see all aspects of the relationship between two sides.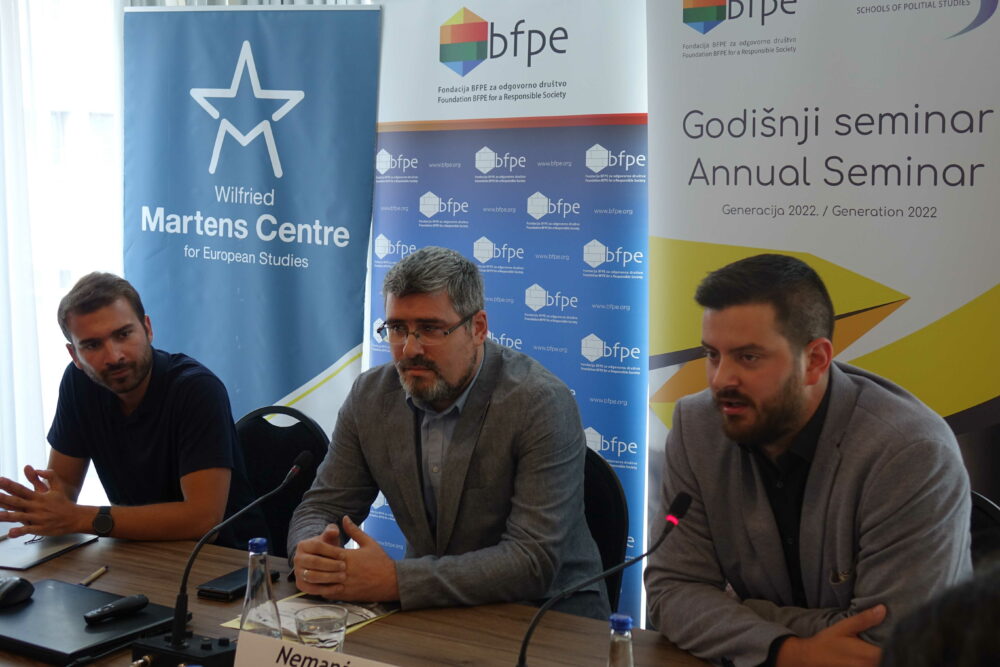 The impact of the war in Ukraine on the European perspective of the Western Balkans was the topic of the third lecture, while the fourth lecture was dedicated to the development of "steel friendship", i.e. understanding the cooperation between Serbia and China. They also discussed Serbia's foreign policy in the context of new global challenges, as well as the growing importance of cyber security and its impact on the future. In addition, the participants continued with the debate and practical policy proposal writing training that they started during the first seminar that was held in March 2022.