2nd Regional Youth Leadership Forum (20-22 November, Novi Sad)
November 20, 2016 10:00 am | November 20, 2017 03:00 pm
Master Centar
Novi Sad
Master Firm, Radnička, Centar, Novi Sad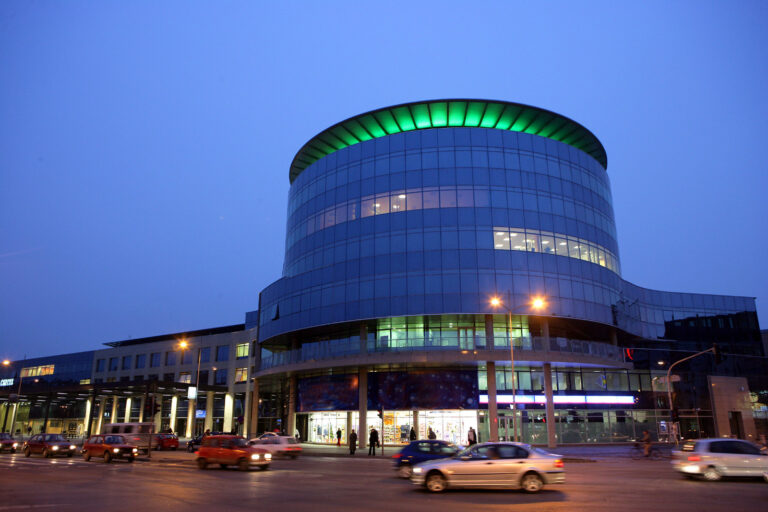 Member of the City Council for Economy Milorad Radojevic attended the press conference on the occasion of the 2nd Regional Youth Leadership Forum (RYLF), to be held in Novi Sad from 20 to 22 November 2016.
2nd edition of RYLF will be organized by the European Movement in Serbia-Local Council Novi Sad, the European Fund for the Balkans and the Belgrade Fund for Political Excellence.
I am pleased that we can announce the organization of RYLF, bringing together over 200 people from the region and Europe. Future of this region depends on their openness and willingness to cooperate, as well as knowledge of processes and relationships that take place on a regional and European level. Novi Sad is increasingly becoming a center of congress tourism, which in the last few months has held numerous international conferences and seminars and conferences. I'm sure that we will hear more of the same at the upcoming forum and that Novi Sad and Novi Sad Fair will show themselves as good hosts, adding to positive impressions participants will surely bring from Novi Sad, future European Capital of Culture – said Milorad Radojevic, member of Novi Sad city council.
According to the President of the Belgrade Fund for Political Excellence Sonja Licht, the moment in which the Regional Forum is taking place is very important both for our entire region and for the world.
I'm sure young people attending this meeting will pose a series of questions to themselves and their interlocutors about how they see the future of Serbia, Europe and beyond. It is obvious that we live in times of serious turbulences, restructuring of our societies and elites, and in this situation it is very important to talk to young people, to enable them to contribute in an open and critical to the future of societies and world in which they live. RYLF aims to give much more voice to young people, but that is not only the voice of one group, of one enclave, one of the ghetto, but a voice that must be heard in debate with others. We are seeing that there is a generation gap, and if you make one step to better understanding of these generations and if we do the second step in sending the message that young people need to have a place and a voice in determining the future of our country and the region, then we will fulfill the important task at this forum – said Sonja Licht.
President of the European Fund for the Balkans Hedvig Morvai pointed out that the Forum managed to gather an impressive number of young people who want to get involved in their communities in a variety of processes in the areas where they work and where they learn to improve not only their environment but also society as a whole.
The Forum will support the work of the Regional Youth Cooperation Office (RYCO), established in the framework of the "Berlin Process", at the Paris Summit in July this year, which is expected to open in 2017 and we can say that this one of the biggest successes – said Hedvig Morvai.
The Secretary General of the European Movement in Serbia-local council in Novi Sad Aleksandar Simurdić explained that this year's program includes 25 sessions, and that participants come from both the region and from countries of the European Union, a novelty in comparison to last year.
(Adapted from novisad.rs, official presentation of the City of Novi Sad)