Third weekend in September (September 19-20), the second seminar was held within the program Annual Seminar, which the Belgrade Fund for Political Excellence has been implementing for 17 years in cooperation with the Council of Europe. The seminar was held at the Zira Hotel in a hybrid format, where one part of the participants and panelists joined us live, and the other part joined online.
The first panel was dedicated to the elections held in the past period in four countries in the region. The key consequences of the elections in their countries were presented by Tena Prelec (research associate at the Department of Political Science and International Relations of the University of Oxford) for Croatia, Jovana Marovic (Executive Director of the Politikon Network) for Montenegro, Zoran Necev (Director of the Center for European Integration of Institute of Democracy) for Northern Macedonia and Dusan Vucicevic (assistant professor at the Faculty of Political Sciences, University of Belgrade) for Serbia.
Within the second session, the panelists were Lazar Rakic (program manager of the Center for Alternative Dispute Resolution) and Stefan Surlic (assistant at the Faculty of Political Sciences, University of Belgrade). They spoke about the position of the Serb community in Kosovo in anticipation of a comprehensive agreement between Belgrade and Pristina. The issues related to the parallel processes under the auspices of the USA and the EU, as well as the issues of the management of Lake Gazivode, and also the perspectives of the mutual relations between Kosovo Serbs and Albanians in the upcoming period were pointed out as important topics.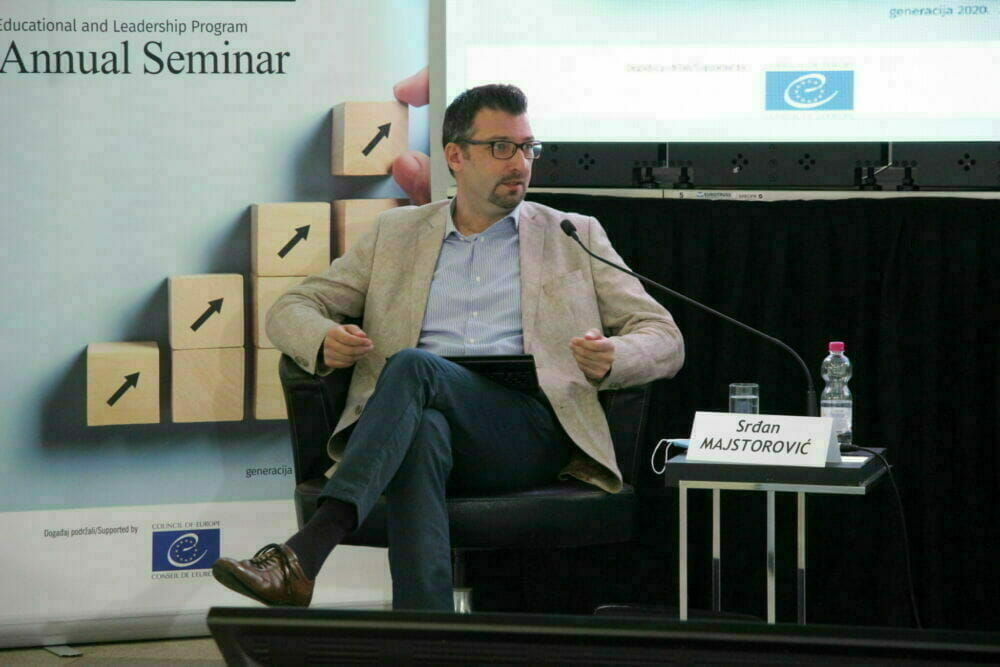 The second day of the seminar began with a conversation between the participants and Srdjan Majstorovic (President of the Steering Board of the Center for European Policies and a member of the Balkan Advisory Group in Europe) on EU enlargement and the Western Balkans' perspectives. Majstorovic briefly presented the most important events related to the enlargement of the European Union to the Western Balkans in previous years. The central place in his presentation took up the issues related to the new enlargement methodology.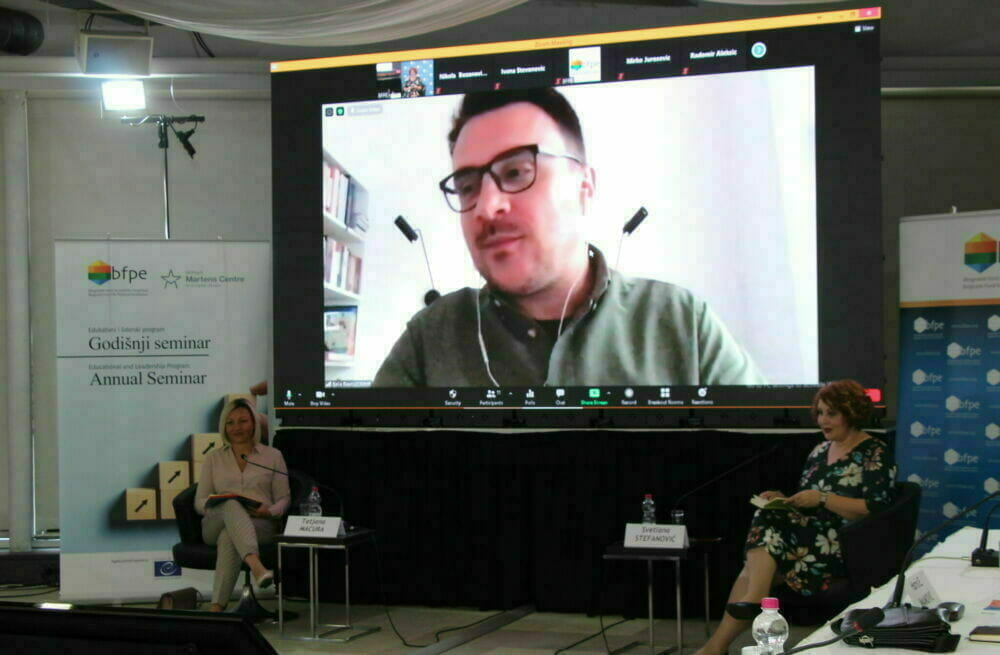 The seminar ended with a panel dedicated to gender equality in political parties. Sasa Gavric (expert on gender equality at the OSCE Office for Democratic and Institutional Affairs and Human Rights) and Tatjana Macura (former Member of the National Assembly of the Republic of Serbia) spoke on this topic. Gavric introduced the concept of gender revision to the participants, the party's self-assessment process and the basis for improving gender equality in the entire society, while Tatjana Macura talked about her experience as an MP and the only woman as a head of a parliamentary club in the previous National Assembly.