Dear friends,
it was a busy year.
We started it off by promoting the informal Green Parliamentary Group, for which we helped set up a number of meeting with relevant experts. Also, we had a seminar on circular economy and a study visit to the world's greatest waste management (yes, you have read it correctly!) fair, which was held in Antwerp this year, and will be held in Novi Sad in 2016.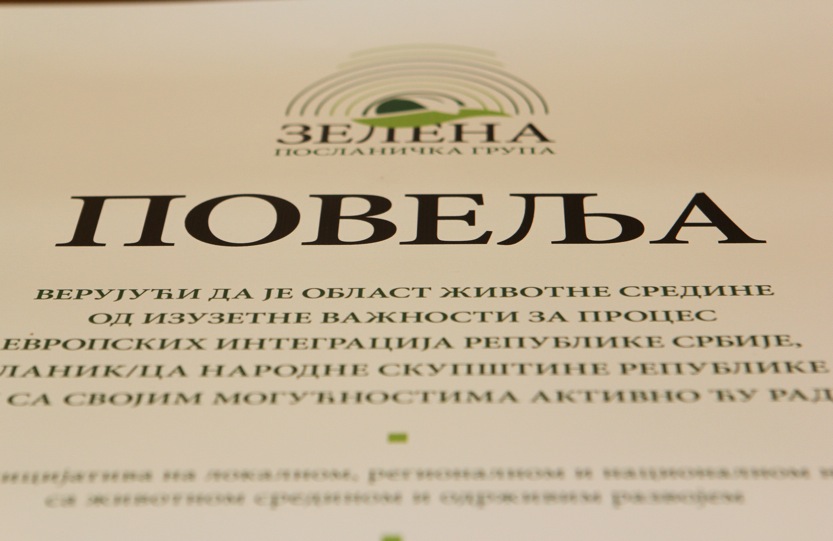 In February, in cooperation with our dear partners from the Forum Serbia-Germany, and with the support of Germany's Development Agency (GIZ), we initiated the Belgrade Dialogues. Bringing together ministers of both governments, first two rounds of dialogues were devoted to accession negotiations (February) and sustainable development (May).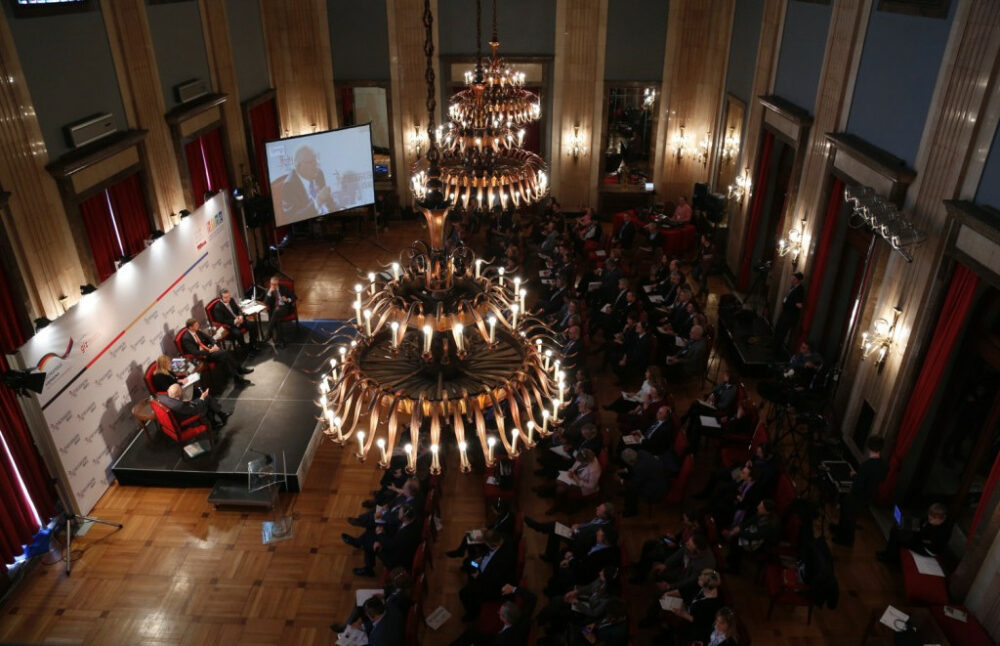 Only two weeks later, we inaugurated the third generation of the prestigious (and ambitious) Regional Academy for Democracy. In the year now behind us, we organized four seminars and a study visit to Berlin – in partnership with the Robert Bosch Stiftung – all devoted to building democratic institutions, main topic of the third year of our program.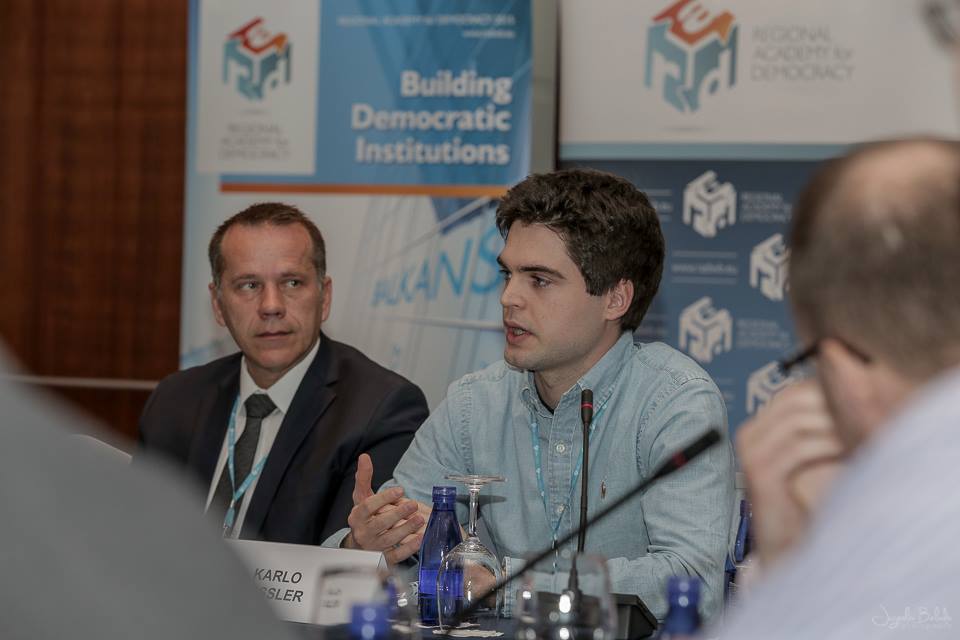 A month later, we were guests of Italian Ambassador, in whose residence we organized the panel discussion Countering the Tide ofRadicalization with ministers of foreign affairs Mr. Paolo Gentiloni and Mr. Ivica Dacic among speakers.
We have continued to support the Women Parliamentary Network; while in April, thanks to the USAID, we were able to initiate the Women Leadership Academy, in partnership with Center for Modern Skills and Center for Support to Women.
In the same month, together with European Movement in Serbia, we have made possible the establishment of the working group for chapter 15 (energy) of Serbia's National Convent for the European Union. We are proud to say that this working group met five times in 2015. Also, as coordinators of its work, we contributed to Parliamentary Forum for Serbia's Energy Policy.
Implementation of the project National Qualification Framework of Serbia (NQFS) as a Common Language of Labor and Education was a matter of great importance to us. Members of the expert team working on the NQFS joined us for a three-day meeting.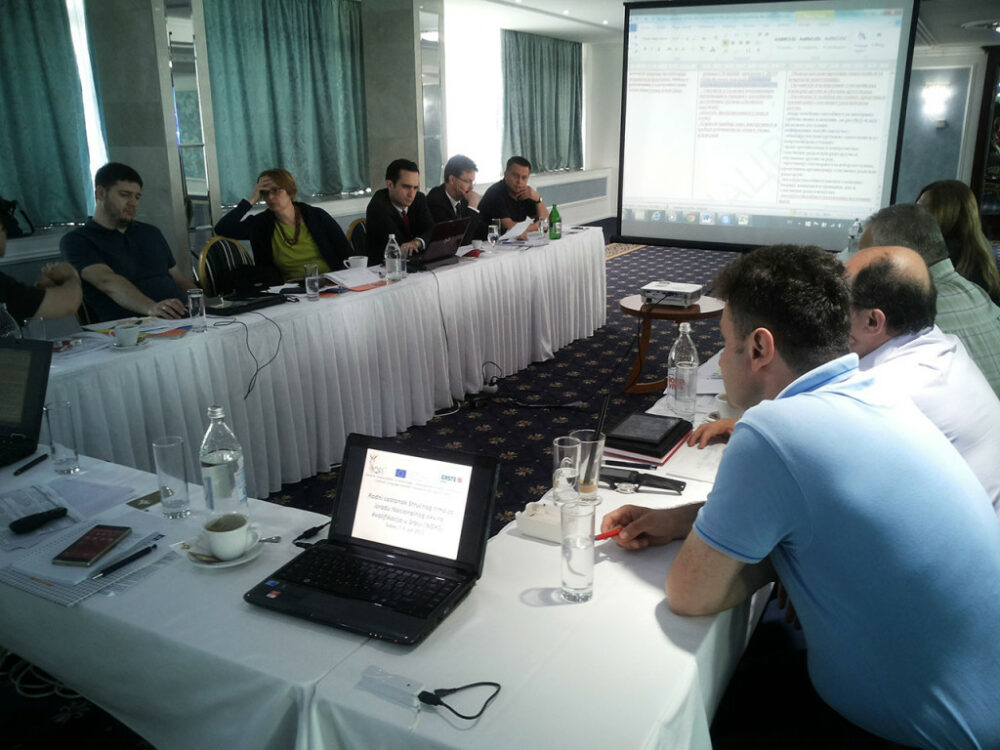 In late September, together with our long standing partners from the European Movement and the Belgrade Center for Security Policy, and support of numerous donors, we have organized the fifth edition of the Belgrade Security Forum (BSF) entitled Can Europe Redefine Itself. In 16 sessions, we hosted over 100 panelists speaking in front of an audience reaching 700 guests. From the BSF we have sent out the Belgrade Appeal for Resolving the Refugee Crisis.
We started October with the 12th generation of the Annual seminar. Three great issues on which we have focused this year werepeace, reconciliation and culture of remembrance.
With the support of German Embassy, we organized the cycle of three seminars entitled Youth is the New Green. Our participants – high school students from all over Serbia, talented young people who have already attended programs in Petnica and been involved with Young Researchers of Serbia – learned on and discussed climate change.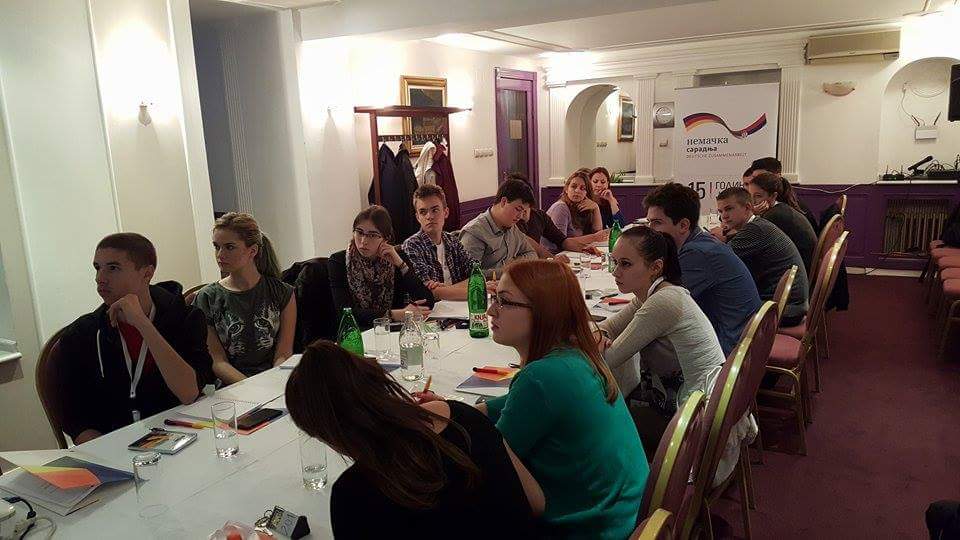 In late November we successfully concluded the three-year program of the Regional Academy for Democracy. Our guests were over 70 young politicians for who we believe will present the next generation of political leadership in our region. They were presented with certificates from our Dean, Mr. Pierre Mirel.
This year has been filled with activities dedicated to our alumni: a seminar in Sarajevo in June, the conference of the Moscow School In Search of Universalism Lost that was held in early November, as well as participation of 25 alumni at this year's World Forum for Democracy in Strasbourg.
We closed the year in the right way – by hosting the traditional New Year reception for our alumni.
See you in 2016!
Yours BFPE