Far away from the realm of "high politics" of Brussels negotiations, as well as tense relations between Belgrade and Prishtina, the Belgrade Fund for Political Excellence organized a project and a seminar entitled "Changing Minds: Trust through Innovation", which should link young experts from different fields in order to overcome barriers, build cooperation and future networks.
Architects and urban planners from Belgrade, Kosovska Mitrovica and Prishtina met over three days. They spoke in English, Serbian and Albanian as well, but understood each other well.
"There are many similarities, many shared problems that bring us closer together. Solutions as well are more or less the same. Experience we gather could help us to solve some of the problems, "says Program Coordinator at BFPE Djordje Popovic.
BRINGING PEOPLE TOGETHER: The project brings together Belgrade, Prishtina and Mitrovica.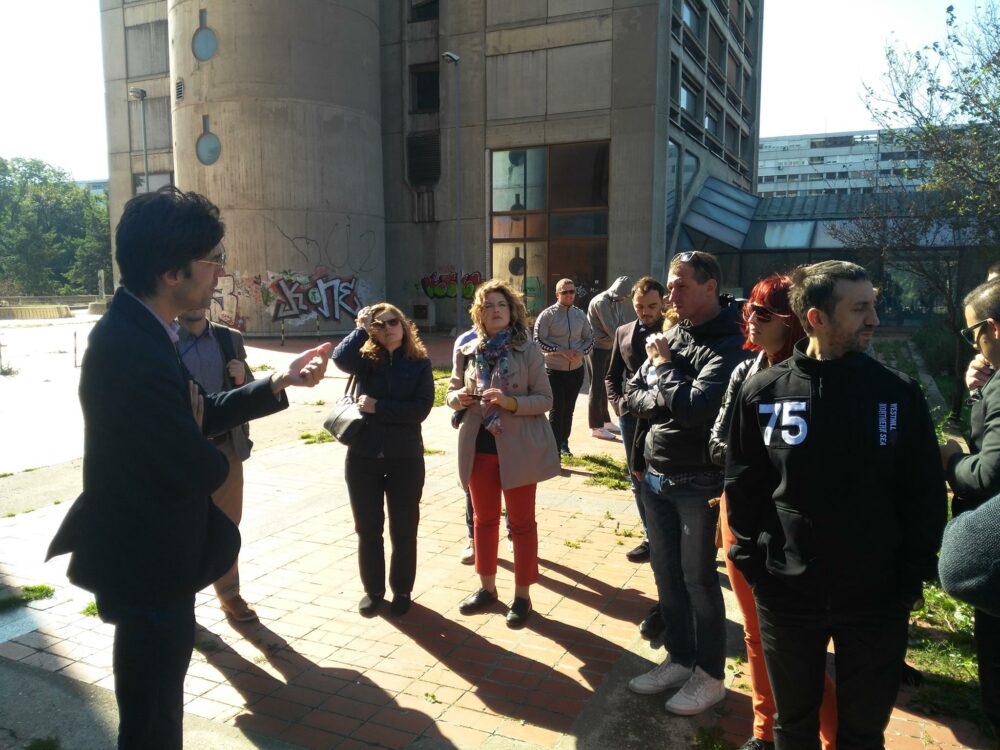 "Our idea was to bring together professionals from these cities and move away from the realm of high politics. This is the first of six symposiums to be organized and is dedicated to architects and urban planners, while the other symposiums will be dedicated to medical doctors of various specializations," explains Popovic and adds how they will also work on connecting young IT experts and women entrepreneurs (through 4 fairs of women entrepreneurship).
This summer a hackathon was organized, where mobile applications were developed, so successful that organizers decided to repeat it at the end of this year.
It is also planned for esteemed individuals who are recognized in the Balkans to come to Belgrade, and present their work and achievements to a wider audience.
Iva Čukić has never been in Prishtina or Kosovska Mitrovica, but would like to. Still, she had the opportunity to meet and work with some of her colleagues, which is why, when it comes to urban planning, everything looks similar.
"I worked with colleagues from Prishtina. It is almost as there is no difference in some of the things. I mostly deal with the use of public property and cooperation with cultural production groups and I saw an interesting project around the "Boro and Ramiz" Sport Hall in Prishtina, where people tried to activate themselves in some way, as well as an industrial heritage building for which an initiative for its use has also been started. This is something that is present in Belgrade and other cities in Serbia, and there is not enough linkage and exchange of experiences about how a similar thing can work", says Čukić.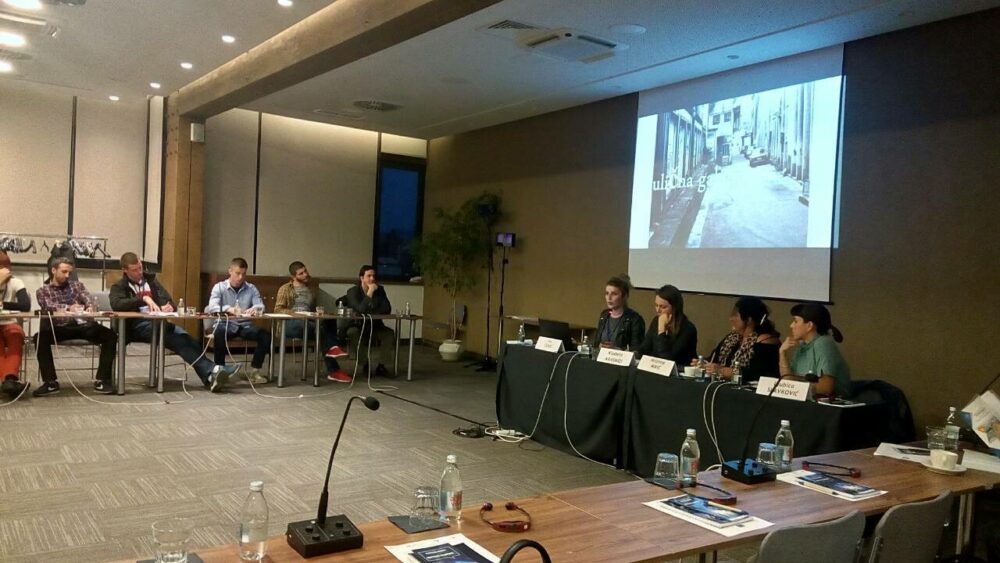 Sadija Kelmendi is an architect and urban planner from the Prishtina Center for Urban Research and Assistant at the Faculty. She was only passing through Belgrade while still a small girl, but speaks Serbian without any problems.
"For the first time here I come as an adult, as an architect and I have the opportunity to listen to my colleagues and to find out about the development of Belgrade through the tour. Now I really experienced Belgrade. I watched with my colleagues often Belgrade via Google Maps and I knew that there was more green areas than in Prishtina and Kosovo".
She liked wide streets and New Belgrade boulevards.
"I find New Belgrade as a really nice place and we in Prishtina have miniature parts of New Belgrade in the settlement of Ulpiana. It is a settlement from the same period, built in the 60s and 70s".
IDEAS: Informal settlements are found in both societies.
"And when it comes to informal settlements, again those in Kosovo have less green spaces. However, some may still go through big changes. Kaludjerica is concentrated and has about 40,000 inhabitants, while in Prishtina there are more informal settlements", compares Sadija.
The planning system has completely changed in Kosovo and strategic planning began, while in Belgrade there is still urban planning. Sadija stands for the combination of the two, in a more conventional system.
"Mobile (street) furniture is creative in public spaces. Parks have been well developed, some of these things may be implemented in Prishtina"; many ideas for Sadija to bring home.
B. Milovanović for Novi Magazin No. 336, 5 October 2017