Within the project Active Citizens – Better Society: Advocating for Cooperation and Democratic Development, a webinar was held on Friday, October 16th, 2020, via the Zoom platform on the topic of the basics of undemocratic advocacy.
At the very beginning, lecturer Mladen Jovanović pointed out the difference in terms of authoritarianism, autocracy, oligarchy and totalitarianism. Participants learned about the reasons for the rise of authoritarianism today, such as, among other things, populism, the suppression of the opposition and controlling of all systems of government control. It has been determined that the overall index of democracy has fallen by almost a whole point on a global level in the last 10 years, with the increase of public participation in political life, mostly through protests around the world.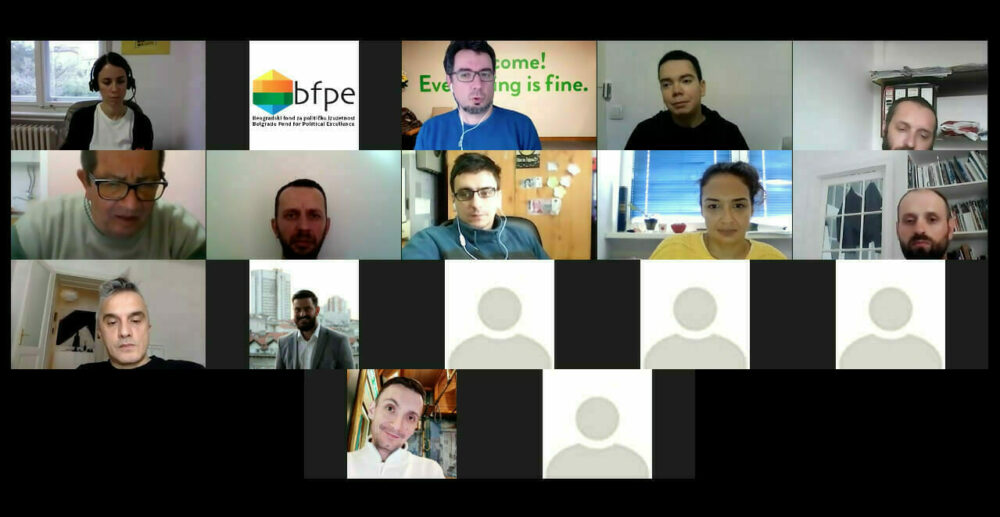 Also, participants had the opportunity to learn more about sadism and masochism that are manifested in authoritarian societies through a sense of power over others and the realization of material benefits from domination over others.
In the second part of the webinar, lecturer Mladen Jovanović shared examples of good advocacy practice in authoritarian regimes.