The online educational seminar within the "Dialogue for the Future" program continued on October 20th, 2020. This Tuesday, participants had the opportunity to gain new knowledge about public advocacy and a set of advocacy tools.
The lecturer at this week's educational seminar was Igor Jojkić, a consultant in the field of communications, public advocacy and social inclusion. Participants learned more about who are the actors in public advocacy, as well as what lobbying is.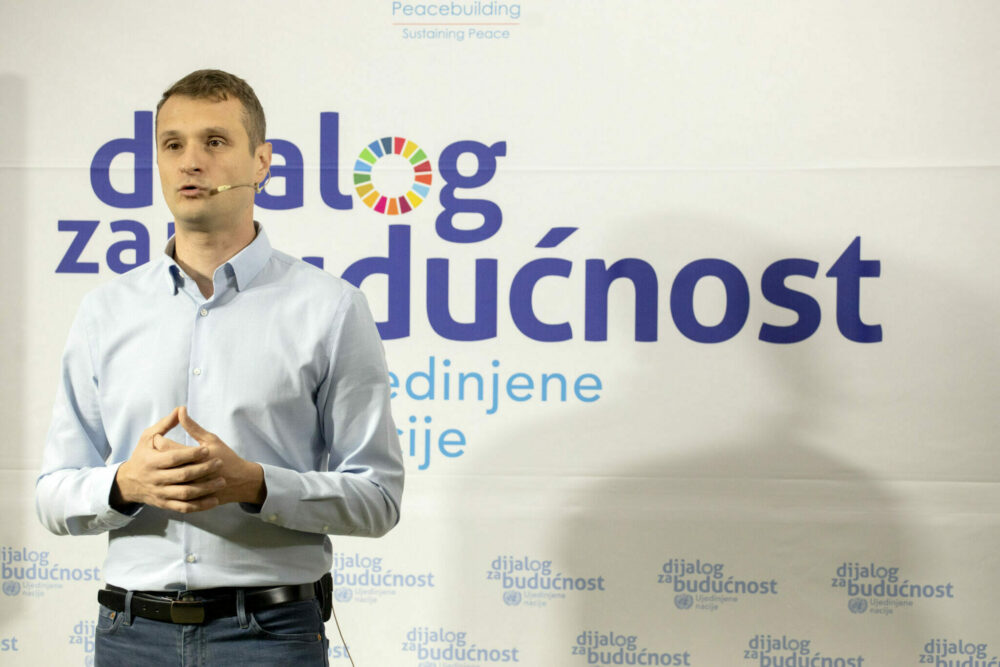 After establishing that advocacy is value-based, policy-related, and seeks to reshape power, participants and the lecturer agreed that public advocacy is a set of targeted actions aimed at decision makers.
This week, participants again had the opportunity for work in groups, and this time advocating for the idea they initially presented at the fifth online educational seminar.
Online educational seminars are organized by the Belgrade Fund for Political Excellence within the Joint Regional Program "Dialogue for the Future: Improving Dialogue and Social Cohesion in / between Bosnia and Herzegovina, Montenegro and the Republic of Serbia", conducted by UNDP, UNICEF and UNESCO, and funded by UN Peacebuilding Fund (UN PBF).