Within the project Active Citizens – Better Society: Advocating for Cooperation and Democratic Development, on Wednesday, October 28th, 2020, a webinar was held via the Zoom platform, which included topics of data creation and their use in advocacy, as well as searching and accessing data.
Lecturer Nebojsa Radic began his lecture with the legend of John Snow, the creator of the idea of "data mapping", i.e. the creation of data maps, with which Snow solved the problem of cholera infection in London in the middle of the 19th century.
In addition, the first part of the webinar lecturer Nebojsa Radic dedicated to the difference between public and open data, the difference between qualitative and quantitative research, but also to the way of obtaining data from the community, ie "crowdsourcing".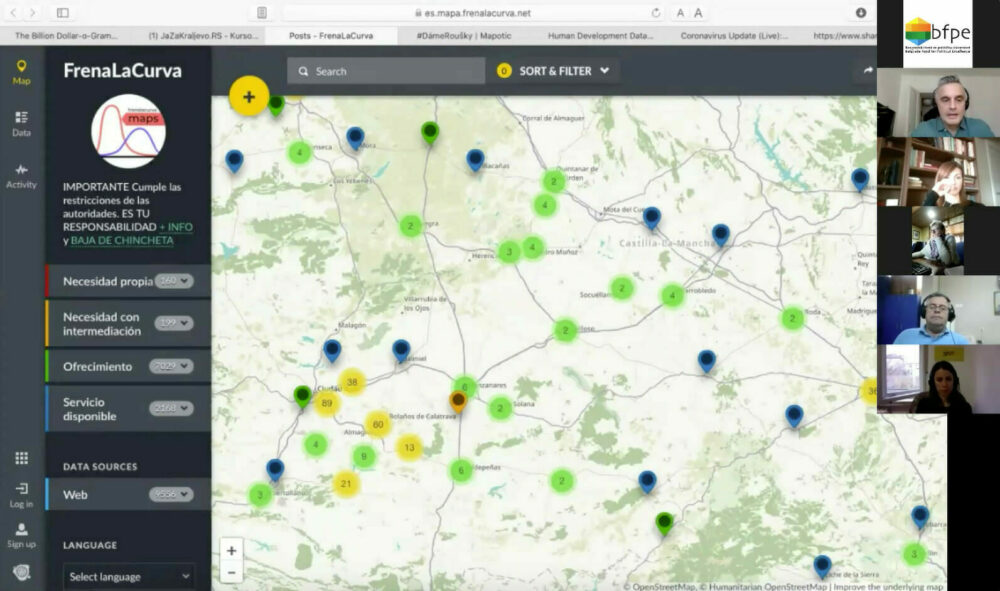 In the second part of the webinar, a lecture was held by Ana Novakovic, N1 journalist. Ana gave a lecture on the importance of the Law on Free Access to Information of Public Importance, which in 2012 was declared the best Law on Free Access to Information of Public Importance in the world.
Ana Novaković explained how to write a request for access to information, pointed out what information citizens can request from state institutions (such as information from contracts for the supply of respirators during a coronavirus pandemic), but also drew attention to how citizens can react when the state body does not react to the submitted Request.
Photo: Man sitting in front of the MacBook, by Adam Nowakowski