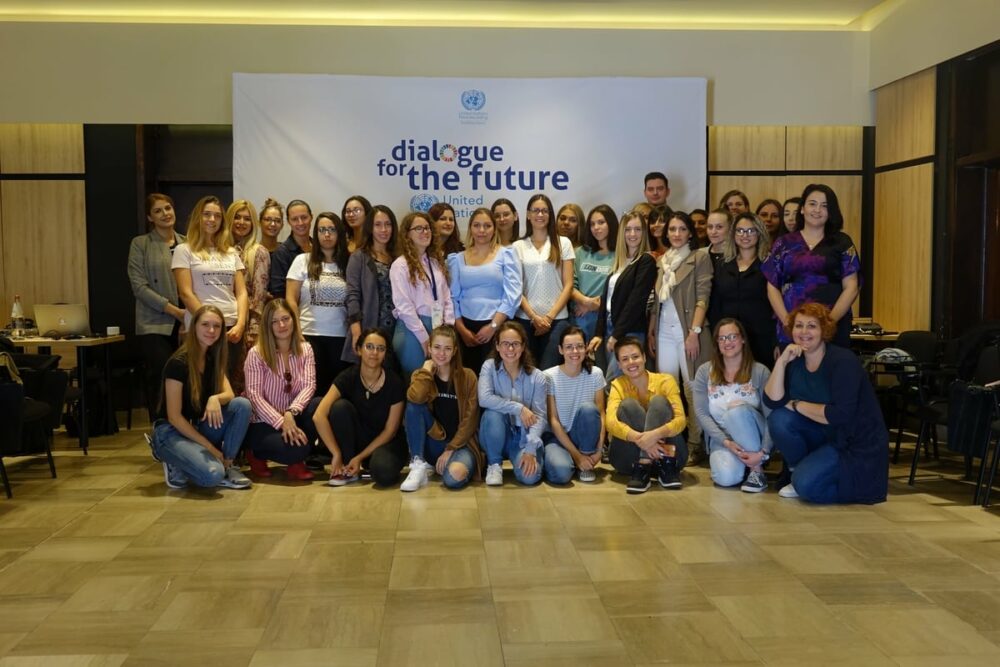 Belgrade Fund for Political Excellence, together with the UN Development Programme (UNDP), organized the first educational seminar within the project "Dialogue for the Future" in the hotel "Šumarice", Kragujevac, from 26th until 29th September.
After the selection of 40 women who are active and socially engaged albeit young, through an open competition, they gathered to work on enhancing their skills and acquiring new knowledge in order to advance a social cohesion in their surroundings.
Seminar consisted of interactive discussions, thematic lectures, and workshops, where all participants actively participated in discussions, shared their knowledge, suggested solutions and built their contact network. The focus was on recognition of the problems that young women face, their active engagement, empowerment and recognition of mechanisms that can be used in the implementation of its acquired knowledge.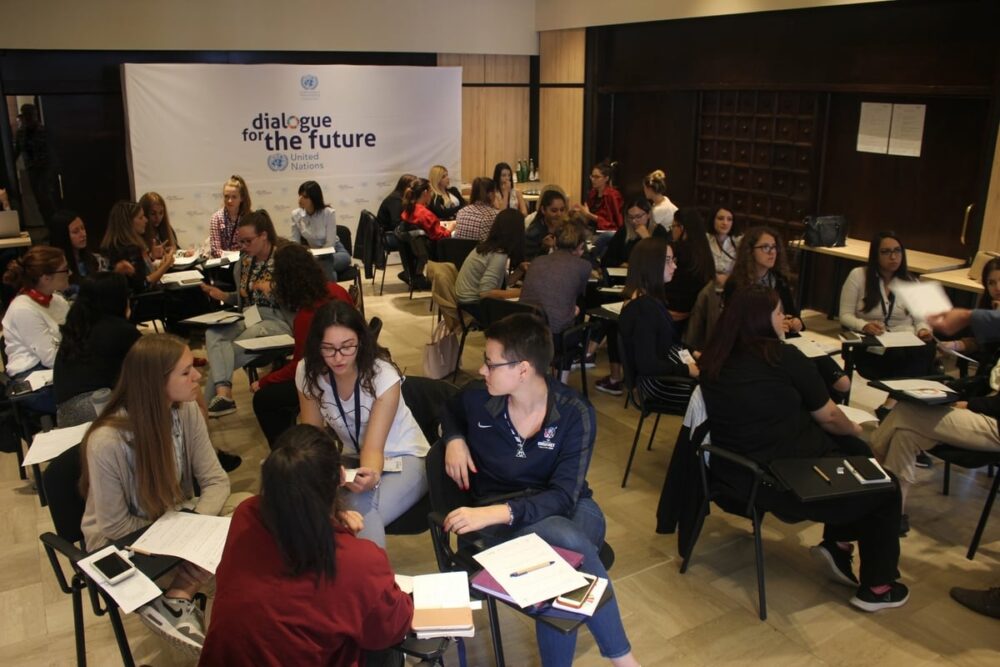 During four working days participants had an opportunity to gain additional knowledge about the importance of women's empowerment. At the first day of the seminar, we talked about the women's role in the society, stereotypes that women face on daily basis and about the importance of women's leadership.
At the second day of the seminar, the participants were introduced with international and national institutional framework regarding gender equality laws and policies, and how important is to recognize and report discrimination. The participants were also encouraged to work on project idea development, through the specially designed workshop, and to practice their public appearance trough the presentation of its ideas.
The participants of the first educational seminar also had an opportunity to visit "Šumarice" Memorial Park and Museum "21 October (Day of Liberation of Kragujevac").
On the third day of the seminar, the culture of dialogue, communication, and argumentation was discussed. Furthermore, the participants had an opportunity to talk with women journalists about women representation in the media, and how is possible for all of us to contribute to a better presentation of women in the media. They heard more about women's activism and its importance and how we can together work on our local communities' development.
The selected participants had a privilege and an opportunity to hear more about two applications selected at Hackathon – "Eco lookout" (Ekostraža), and "You are not alone" (Nisi sama).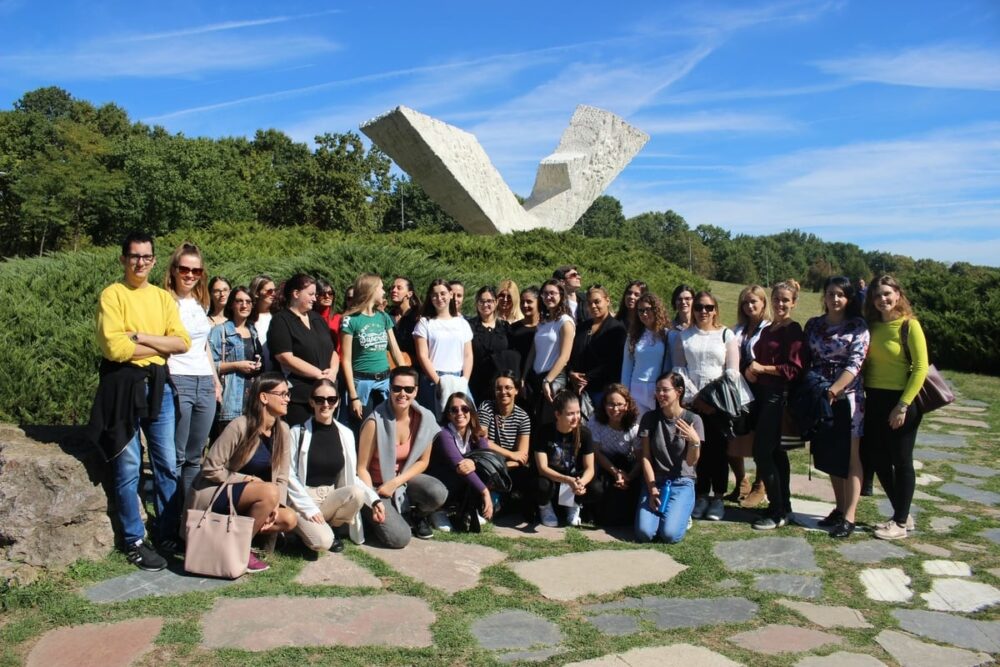 Finally, at the last day, importance of women's role in the peace building and security issues was discussed. The seminar ended with a workshop where participants learned more about women empowerment and the necessity to nurture the network they have established during these four seminar days.
The first seminar "Active women, active society" was organized under the regional program "Dialogue for the Future: Fostering Dialogue and Social Cohesion in Bosnia and Herzegovina, Montenegro and Serbia", implemented by UNDP, UNICEF and UNESCO, financed by the UN Peacebuilding Fund (PBF). For more information on the program "Dialogue for the Future", visit http://bit.ly/JRP-DFF.