From September 22 to 24, 2016 the sixth seminar within the project Promoting Youth Employment through Social Partnerships and Cooperation (YESPC) was held in Niš.
Our participants were representatives of local self-governments, civil society and entrepreneurs who are engaged in youth employment in Niš, Vranje, Leskovac, Kosovska Mitrovica, Prizren and Peć. They discussed the possibilities and challenges of public-private-social partnerships in youth employment.
We visited Deli coworking space and two companies – Tami Trade and Frame. While Deli is an up- and coming- coworking space, already attracting significant number of creative young people working in different professions, Tami Trade is a well established family business that has grown from manufacturing into services. Lastly, Frame today represents one of Serbia's most successful IT companies and exports.
A truly global company, Frame hires people in three cities – Nis, Belgrade and San Francisco!
A round table on experiences and challenges in youth employment, focusing on the region to which Niš acts as a center, was held in the Regional Chamber of Commerce. Representatives of the Chamber of Commerce, Youth Office, National Employment Agency but also civil society organisations active in this field took part at the round table, most notably ENECA and NIKAT – Nish IT Cluster.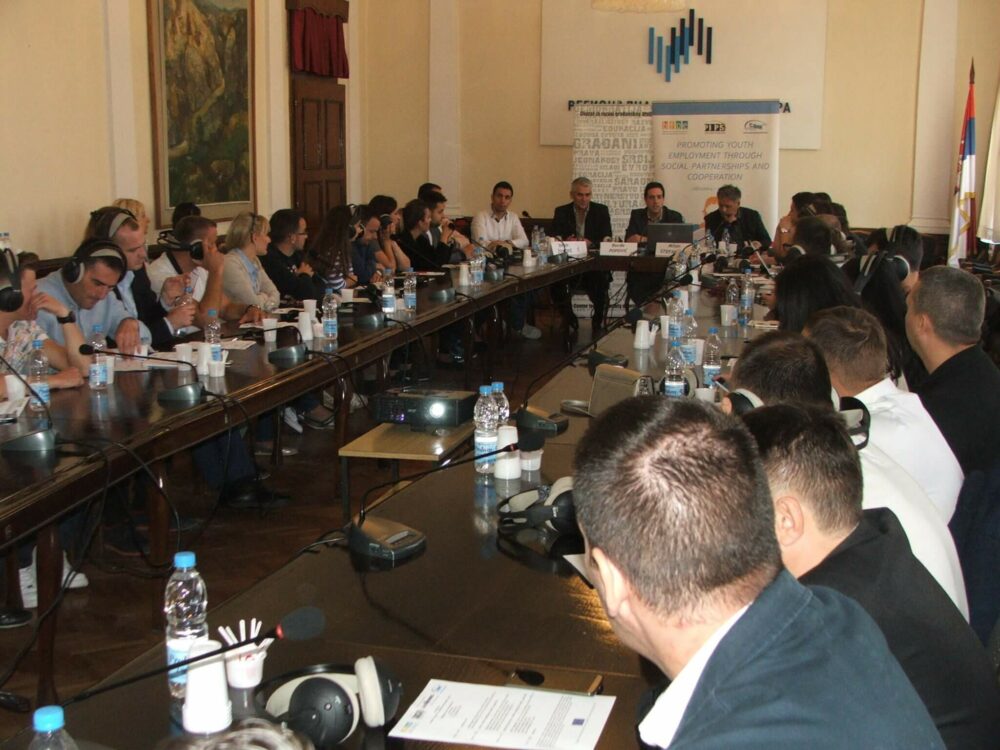 Photos Nebojsa Miljanovic/BFPE
Having in mind that this was the last of the six seminars envisaged by the project, participants together with our project consultant Aleksandra Vladisavljević defined a set of recommendations, which will be presented in the form of policy brief.
We also used the time available to plan for local activities in all six cities, which will be organized in October and November, as well as two press conferences in Niš and Kosovska Mitrovica.