Within the project Active Citizens-Better Society: Advocating for Cooperation and Democratic Development, several online trainings dedicated to Design Thinking were organized during November and early December.
Our project and program partners had the opportunity to get acquainted with the concept of Design Thinking through all its phases. Design Thinking is a process of creative problem solving in which people of different perspectives, knowledge, skills and experience are targeted, and who then works together on the problem in order to reach an applicable and socially usable solution.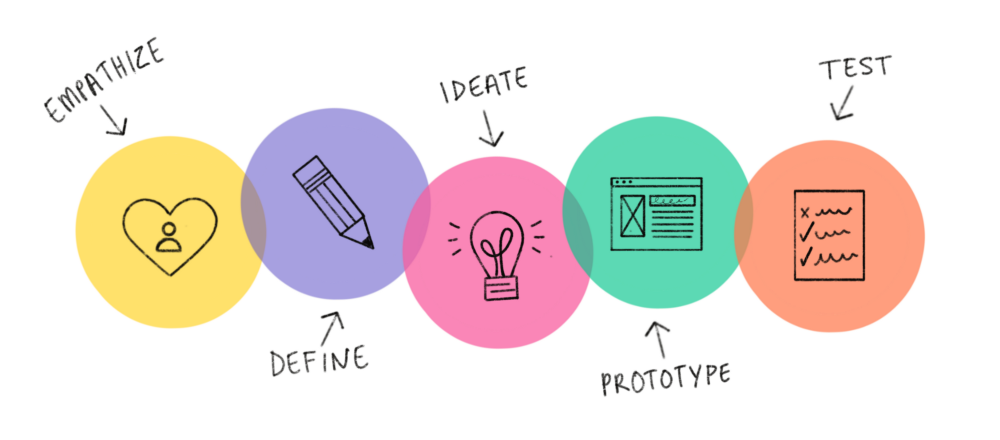 The online trainings of Design Thinking were held on the tenth, eighteenth, twenty-sixth and thirtieth of November, as well as on the third of December. Igor Jojkic and Mirela Rajkovic held the trainings.
By applying the approach of innovative thinking, advocacy activists learn to be deeply informed about the problems of the target group for whose rights or needs advocacy is done, all with the application of empathy and understanding. In addition, activists are encouraged to create alternative approaches to problem solving and think unconventionally in order to find strategies and solutions that can yield positive results in the advocacy process. Under this method, activists are encouraged to try different approaches and learn that failure to apply the approach does not necessarily mean failure, but a learning opportunity that can bring them closer to achieving the ultimate goal of advocacy.