As part of the joint regional program "Dialogue for the Future", on December 8th, 2020, an online consultative meeting entitled "Gender equality and social cohesion – Encouragement through advocacy" was held through the "Zoom" platform.
The consultative meeting was opened by Svetlana Stefanovic, program coordinator at the Belgrade Fund for Political Excellence, and Sonja Mazibrada Puletic, portfolio manager of the United Nations Development Program (UNDP) Serbia.
After the introductory speech, Svetlana Stefanovic presented the results of research on women's perception of the position of women in Serbia, women and family, women and careers, improving the position of women, perception of leadership, social activism and personal development.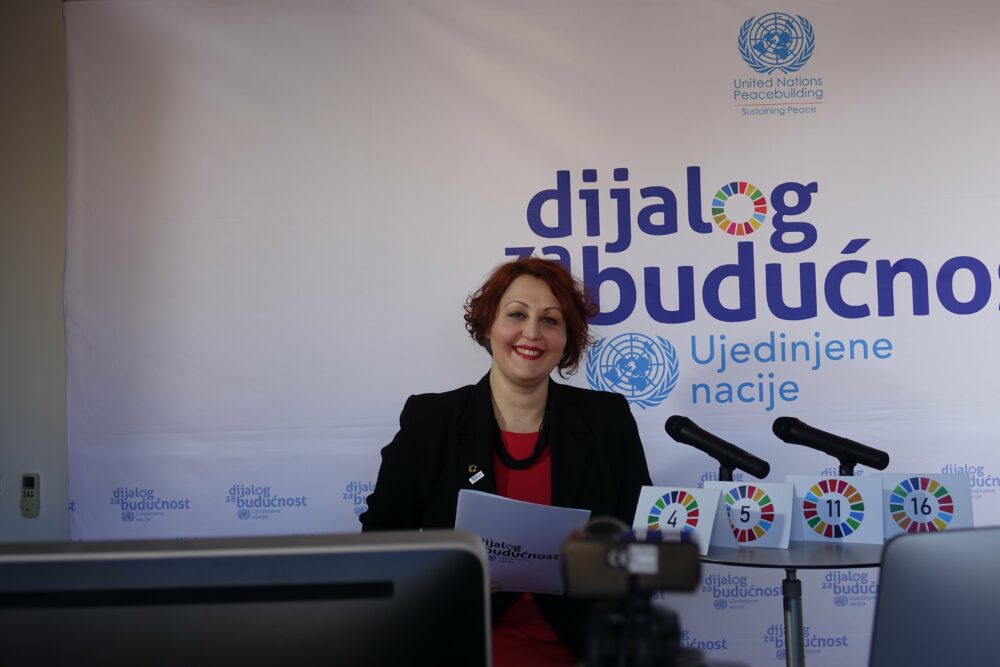 Snezana Manic from the Association of Women of the South (Udruženje Žena Juga) and Jelena Marinkovic from the Association of Women "Lion" (Udruženje Žena "Lav") shared their experiences of advocating and involving the local community in the fight for a better society. Also, Milja Vukovic, an environmental activist and a woman who through her activities works on raising awareness and changing the behavior of citizens, shared her experience.
The 5 working groups also presented public policy proposals in the following areas: employment of young women, discrimination against women and social cohesion, entrepreneurship as a basis for development, women's leadership in the context of social cohesion and mentoring as a way of investing in the future.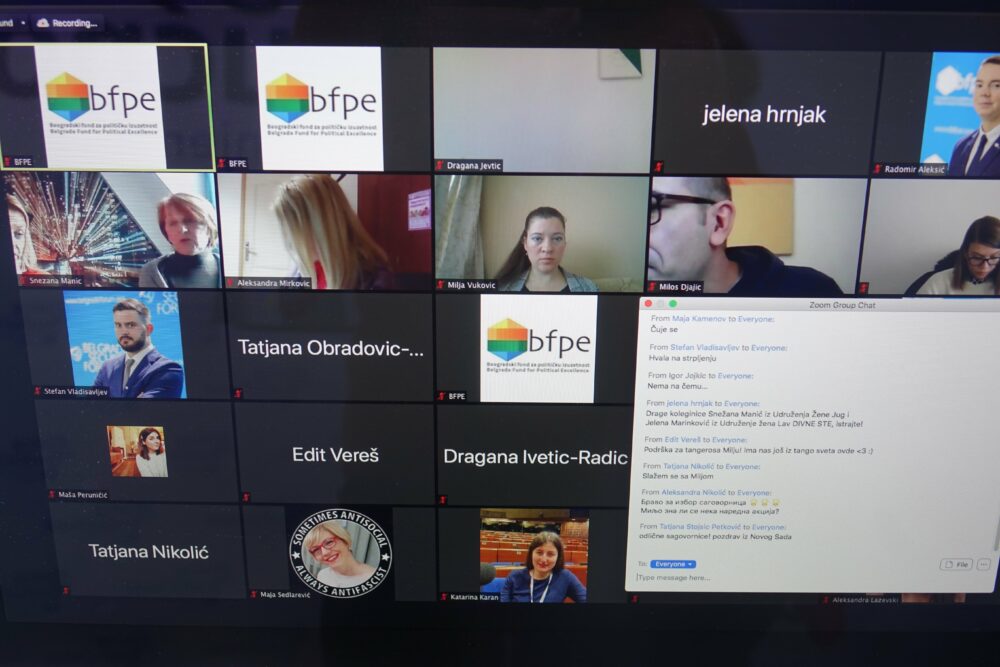 The conclusion of the consultative meeting is that the exchange of experiences, good practices, networking and mutual support are the best ways to achieve social cohesion.
The joint regional program "Dialogue for the Future: Improving Dialogue and Social Cohesion in / between Bosnia and Herzegovina, Montenegro and the Republic of Serbia" is implemented by UNDP, UNICEF and UNESCO and funded by the UN Peacebuilding Fund (UN PBF).