Green Parliamentary Group
Informal Green Parliamentary Group was founded in November 2009 and has continued to renew its activities in all successive convocations of the National Assembly of the Republic of Serbia. Members of this informal group are MPs from different political parties, who are devoted to environmental and sustainable development issues and are active in promoting European standards and norms in these areas.
Since the very beginning of GPG's work, Belgrade Fund for Political Excellence and the Center for Modern Skills have been its secretariat.
Green Parliamentary Group (GPG) is an excellent example of MPs gathering round specific topic and proves that environment as such does not recognize political boundaries. The main goal of the GPG is to put environmental protection and sustainable development in focus and for these issues to be taken into consideration during decision-making process.
Within this convocation of the National Assembly, over 30 MPs are involved in GPG activities, mainly through three specific thematic aspects:
reforestation
waste management
water management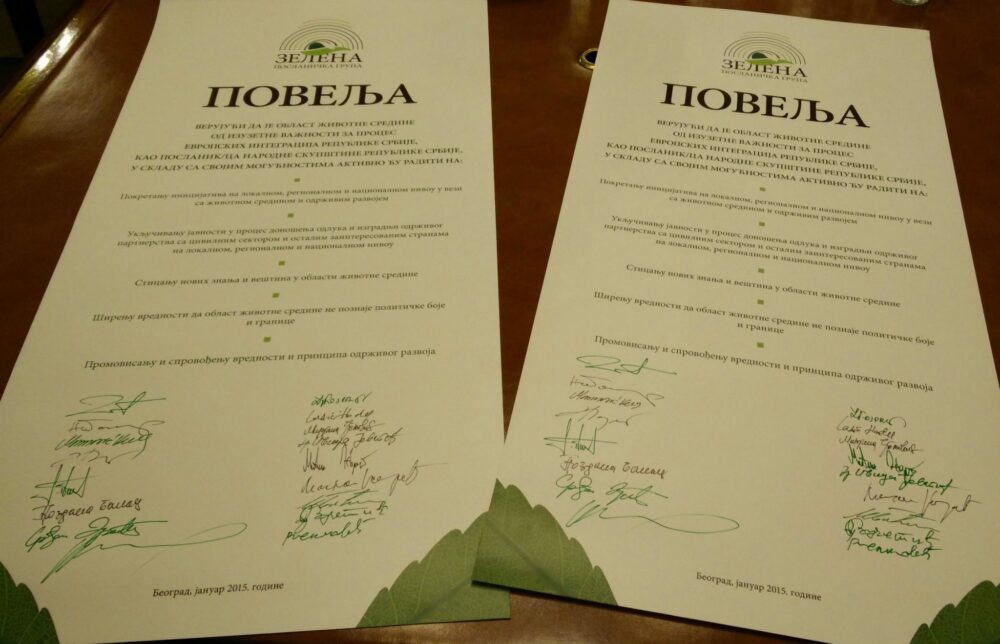 More information on the activities of the ZPG is available at the website www.zelenidijalog.rs
Program Events
Every year, BFPE organizes more than 50 events: conferences, round tables, panel discussions, workshops and simulations. Find out more.
As a part of this program
All of our program activities in one place; ideas; analysis; policy proposals; reports from conferences and events that we have organized.