On Tuesday, December 4, BFPE celebrated 15 years of its existence and work. Since 2003, BFPE has been working on political education, promotion and networking of decision-makers in Serbia and the region through its numerous programs and projects.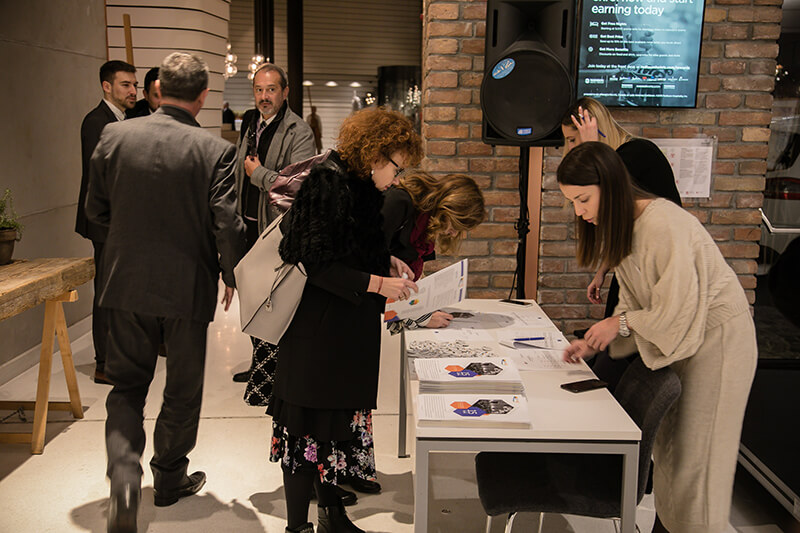 In her introductory speech, BFPE President Sonja Licht said: "When we started 15 years ago, we thought we would be part of the EU family today". BFPE still didn't give up on this intention. On the contrary, we are continuing to contribute to the democratic transformation and European integration of both Serbia and the whole region of Southeast Europe.
Vigor Majić, President of BFPE Management Board: "BFPE is not a non-governmental organization, it is a community of people who think how to understand the world and improve society."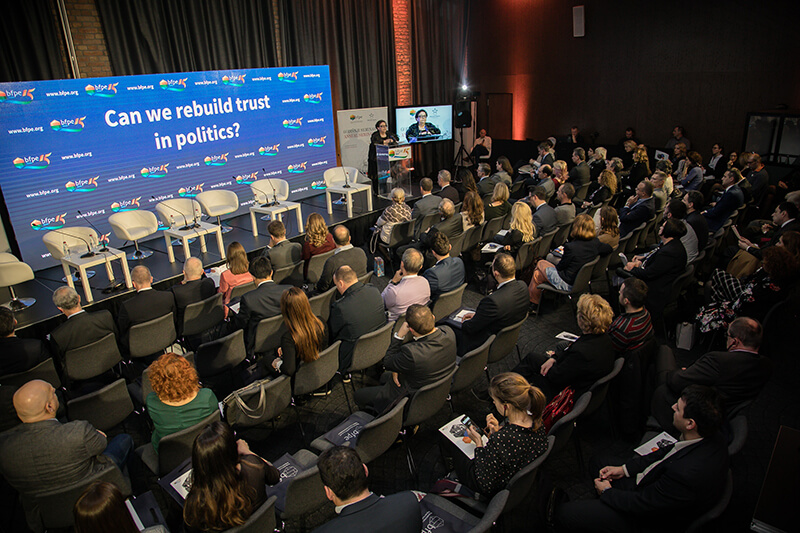 As BFPE has been advocating dialogue and education for the European future of Serbia for 15 years, this time also our intention was to gather representatives of various political parties in Serbia, alumni who have participated in some of our educational programs, at the same table and have them discuss the future of political parties in Serbia, as well as trust/mistrust of citizens in politics and democratic institutions. Speakers at the panel discussion "Politics, political parties and Serbia in 2019" were: Marija Obradović (SNS), Boris Milićević (SPS), Maja Sedlarević (LSV), Saša Paunović (DS), Tatjana Macura (DJB) i Mirsad Jusufović (SDP).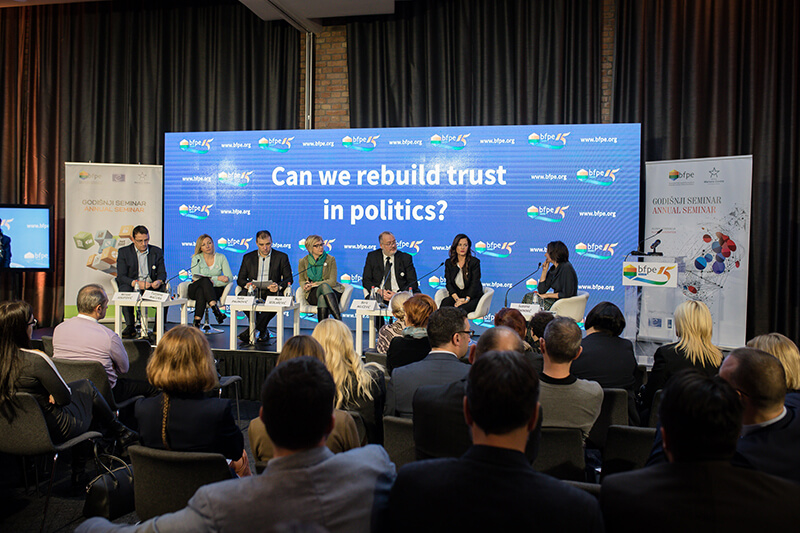 We are grateful for the support of the Council of Europe and the Wilfried Martens Center for European Studies, who helped us organize this event.